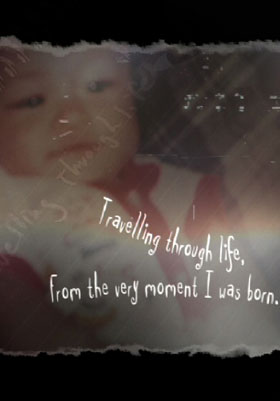 Image:
Leonard Sii, Blacktown 2 (still)
GENERATE was a two year research, training and exhibition partnership between the Migration Heritage Centre and the Centre for Cultural Research with the active involvement of young people from Western Sydney. Its objective was to highlight the positive contribution that young people from migrant backgrounds make to NSW and Sydney life and to explore the contemporary expressions of migration heritage.
Rather than broadening access to the 'traditional' arts, GENERATE aimed to create a space in which young people could highlight their actual contemporary cultural practices as legitimate forms of expression, thereby broadening the definition of the 'arts'.
Stage One explored the ways in which youth from Middle Eastern and Asian communities living in Western Sydney construct and express their identities through their popular culture. It was completed with the publication of the GENERATE: Youth Culture and Migration Heritage in Western Sydney report.
You can borrow the report from the Powerhouse Museum's library and collect it at your local library anywhere in Australia – telephone the Librarian on 02 9217 0259 from 9.00am to 5.00 pm on weekdays.
Stage Two was a cultural event, GENERATE: The Art of Migration, held in Sydney during October & November 2002.
The event consisted of an exhibition at UTS Gallery, a weekend of afternoon music and performance at the ABC Eugene Goosens Hall, the 'Street machine' event at the Powerhouse Museum and City Rail platform video screenings.
A NSW Migration Heritage Centre and Centre for Cultural Research, University of Western Sydney project in association with the School of Communication, Design & Media (UWS), the School of Contemporary Arts (UWS), University of Technology, Sydney (UTS) Gallery and the Powerhouse Museum; and with the support of the Mazda Foundation, Telstra Foundation, Apple Computer Australia Pty Ltd, Rexel Security and City Rail.
Website
www.uws.edu.au