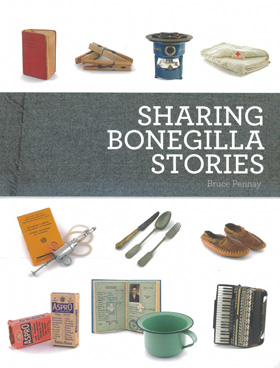 Sharing Bonegilla Stories is an Albury LibraryMuseum and NSW Migration Heritage Centre book written by Bruce Pennay. It is a richly-illustrated and full-colour catalogue to support the Sharing Bonegilla Stories exhibition at the Albury LibraryMuseum which was curated by Bridget Guthrie in 2009. The exhibition drew from a successful earlier Belongings partnership with the Centre.
Like the exhibition, the catalogue tries to make sense of people's different memories of, and responses to, Bonegilla within the themes the LibraryMuseum selected. It extends the stories featured in the exhibition from the Albury LibraryMuseum's nationally significant Bonegilla Collection. It also contains short essays on sharing memories, conserving Bonegilla, interpreting the collection and Block 19 at Bonegilla today by John Petersen, Bridget Guthrie, Anthea Packer and Bernadette Zanet.
Bonegilla is of national heritage significance as the largest and longest operating migrant reception centre of the post-war era. It is associated with, and demonstrates, a defining change in Australia's immigration policy. Not only is it linked with the big, bold, mass post-war immigration program, but it foreshadows a change in the way Australia was peopled. Most of the migrants and refugees who passed through Bonegilla between 1947 and 1971 were drawn from non-English speaking European countries. The post-war shift from prioritising Anglo-Celtic immigration sources transformed political and social expectations of the cultural diversity of Australia.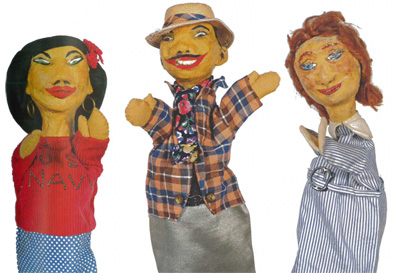 To purchase the book ($25), contact Bridget Guthrie, Museum and Social History Coordinator, AlburyCity on 02 6023 8355.
More Bonegilla information www.bonegilla.com.au