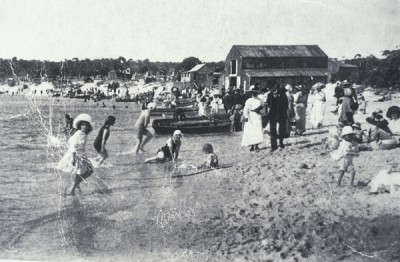 During the 1920s people swarmed to La Perouse to enjoy the Snake shows, La Loop café, Aboriginal artists and Frenchmans Beach before taking the twilight tram back to Sydney. Many post-World War 2 migrants liked the place as it reminded them of their Mediterranean homelands. The area was especially popular with migrants from the remote Greek Island of Castellorizo who since the late 19th century have migrated to the area in large numbers.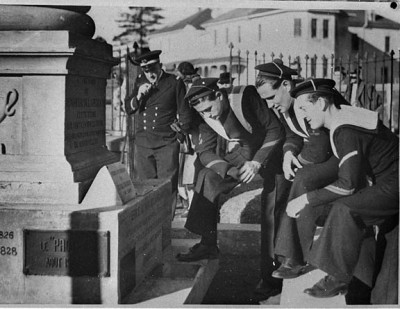 La Perouse has had social significance to the French since 1788. Every Bastille Day the French community continue to gather at the Lapérouse Monument to commemorate French Navigators in the Pacific, laying laurels, wreaths and plaques. This tradition has continued for a 150 years.
In 1970, as Australia celebrated the bicentenary of Cook's landing at Kurnell, Aboriginal Australians staged a mourning ceremony at La Perouse. Elders wore red head bands to symbolise bloodshed, carried signs displaying the names of the tribes wiped out, threw laurels into Frenchmans Bay and called for 'Land Rights Now'.
On 26th January 1988 during the Australian bicentenary, La Perouse was chosen for the location for the 'Survival' concert that celebrated the survival of the Aboriginal community and protested against dispossession since 1788. The Survival concert is an annual event.
On 18th August 2000 about 6,000 people gathered on Congwong Beach for the dawn welcoming ceremony titled 'Tubowgule: The Meeting of the Waters' as a part of the Sydney 2000 Olympic Arts Festival. At this ceremony the Aboriginal community welcomed international athletes to Aboriginal land. This event symbolises the overall harmonious nature of the Australian community despite continual waves of migration and the issues of dispossession and violence in the Colonial era and the stolen generations of the 20th century.