Permanent water became available at Lightning Ridge in 1961 when a syndicate of graziers tapped into the Great Artesian Basin that covers 22% of Australia. This not only brought dignity to the community but also changed the mining process. The miners were already dry-rumbling the opal dirt.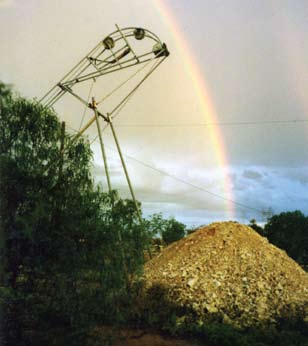 Water would allow 'washing' the dirt that was heaped on the surface that came up from underground. Basket puddlers lined the Government Tank, originally sunk in 1908 for the village water supply. The washing process was thorough and as the opal dirt was removed from the diggings, native vegetation regenerated. In 2009, there are concerns that well-intentioned mine site rehabilitation is destroying unique mining heritage landscapes
Electricity was laid on in the village in 1963 and women with families were happier to join the men. In Sweden a news item about Frank King of the Swedes at Lightning Ridge, enticed a couple of families to try their luck. Others followed. European miners arrived from Coober Pedy, the light opal capital of Australia, and were sent as 'new chums' on a wild goose chase where they struck it rich.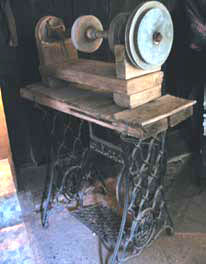 The spirit of invention was ever present on the diggings. Machinery was eventually developed to make mining easier and more efficient.