Australian Football- Pre 1974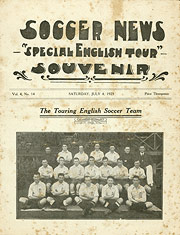 Soccer program: a souvenir of an English tour in 1925. A crowd of 49 500 watched Australia lose this match at Sydney Showground. International tours were popular in the 1920s, particularly in NSW.




Early days




The story of Aussie football began back in the 1880s and 90s when British settlers brought the game to the mainland colonies of Australia.

The Wanderers and the Kings School played the very first recorded game in Australia on Parramatta Common, way back in 1880. By the early 1900s we played at state and national levels

It was very much a migrants' game with a strong Scottish influence in many areas. The clubs showed their migration influence with names like Caledonians, Rangers and Tottenham Hotspurs.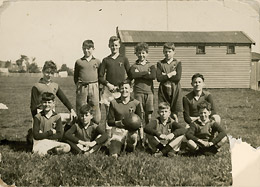 Photo: of the 1940s Tottenham Hotspurs (Victoria). They were unbeaten for five years in
the 1940s.