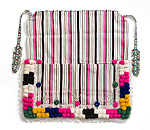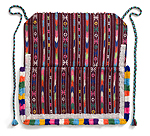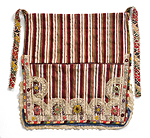 Striped keepsake
aprons from the region of Ohrid
"Aprons were made to keep the traditional heritage."
–Radmila Karamacoska
Some special occasion aprons were decorated with handmade pompoms, and lace and sequins bought from passing traders. By the 1960s and '70s, as they became less a part of daily dress, elaborate aprons were woven as mementos to keep the tradition alive for future generations.