Land granted: 1833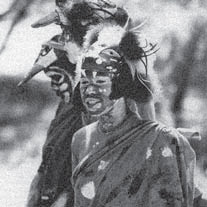 Location: 1 Hoxton Park Road, Liverpool
It seems ironic that the land here was granted to one of the Darug people, local residents for so many generations, but displaced by the European immigrants who arrived in 1788. For thousands of years the Darug people lived on the western side of the Georges River. They were named after the wild yams they planted and harvested on the local river banks. They found food in the river and adjacent swamps, as well as hunting, and gathering seeds, shoots, roots and berries. They used trees and plants to provide tools, medicine, canoes and all other needs.
Maria Lock, a member of the Darug people, was an outstanding pupil at the Native Institution in Parramatta, where she stayed between 1814 and 1819. Her first husband, Bennelong's son, died in 1823. The following year she married Richard Lock, a convict carpenter. This was unusual as it was the first officially recognised union between an Aboriginal woman and a convict. However it was not unusual for Richard Lock as a convict to be assigned to his wife, Maria, to work on her land.
In 1831, Maria was granted land adjacent to Reverend Richard Cartwright, who resented her claim. So in 1833 she was given a forty acre block of land here at Liverpool. She also claimed her brother, Colbee's thirty acres at Blacktown and moved to live there with her family of nine children. Maria's land was shared amongst her descendants but in 1920 was claimed by the Aborigines Protection Board. Many Indigenous families today can trace their descent from Maria Lock and their connections with Durag land.