BEYOND MULTICULTURALISM
---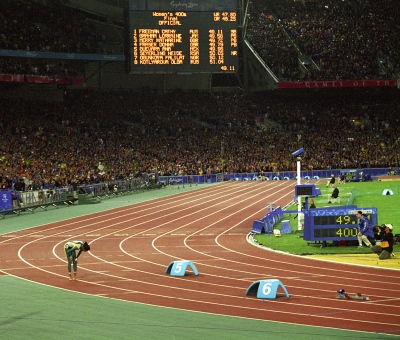 Cathy Freeman after the 400 metre at the Sydney Olympics, 2000. Photograph Michael Amendolia. Courtesy State Library of New South Wales
After more than 200 years of migration, Australia has become a multicultural society. By 2010, 27% of people in Australia were born overseas and over 100 languages were spoken. Australian culture has transformed from the stiff Britishness of the late 19th century to the multiplicity of influences we see around us. From a struggling British outpost isolated from the world, Australia has become a vibrant and diverse place where tolerance and equality are both accepted and expected by its people as part of a normal and decent way of life.
As Australia's population passes 23 million in 2012, further growth will place stress on Australia's fragile environment through damage to soil, waterways, coasts, and natural habitats through intensive agriculture, urban expansion, industrial development and the ever-increasing demand for food and resources. Our population cannot grow indefinitely as our land simply can not carry us. The future is ours for the making, and the future is now.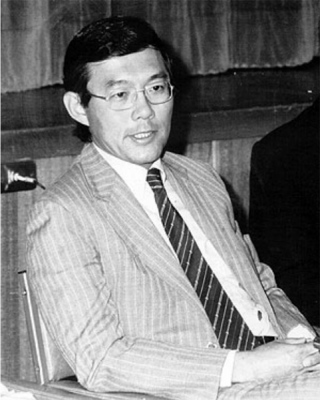 Dr Victor Chang, c.1980. Courtesy Wikimedia
As we have seen, modern Australia is creative, adaptive and resourceful. As modern Australia continues to evolve, the next piece of nation building will probably not be a vast monumental work like the roads, hospitals and schools of Governor Macquarie or the Snowy Mountains Hydro- Electric Scheme or even the National Broadband Network, but a conceptual piece of nation building. We have to live smarter and also look to the culture and practices of the Aboriginal people, the first migrants, to live more sustainably with the systems of the land.